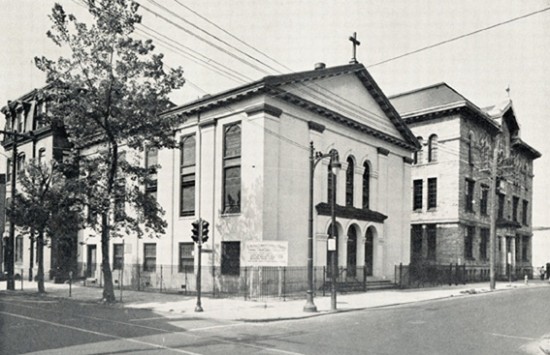 The ACHS joins the church and the nation in celebrating Black History Month. It is an occasion to remind ourselves of the tremendous contributions Black Catholics have made to the church through their enduring faith and witness in the face of discrimination and adversity. We invite you to check out the following events and resources.
As part of our fall programming, which focused on race and racial justice in the church, we were pleased to have author Olga Segura speak on The Birth of A Movement: Black Lives Matter and the Catholic Church. If you missed our conversation with her, you can watch the recorded presentation.
This Wednesday, February 3, at 6:30 PM the Office of Black Catholics for the archdiocese and St. Agatha-St. James parish will be hosting Danielle Brown, the Associate Director of the USCCB's ad hoc Committee Against Racism for a conversation on "Race and Catholicism."
For resources on Black Catholics, please check out the #BlackCatholicSyllabus prepared by ACHS board member, Dr. Tia Pratt. Please also see the ACHS blogpost on Resources for Race and Racism.
For a brief history of Black Catholics in the United States, please visit the National Black Catholic Congress webpage on the topic. They also have a list of Black Catholic Saints and Martyrs and U.S. Black Catholic candidates for Sainthood.
The latest Black Catholic to make headlines is Amanda Gorman, youth poet laureate, inaugural poet for President Joseph Biden and a member of St. Brigid's parish (a Josephite parish) in Los Angeles. Here's a Catholic New Service story on her parish.
You can also check out back issues of American Catholic Studies for wonderful articles on the topic. Online access to the journal is now available to all members via Project Muse. Instructions on gaining access can be found here.
Photo: St. Peter Claver Parish, Courtesy of the Catholic Historical Research Center of the Archdiocese of Philadelphia.