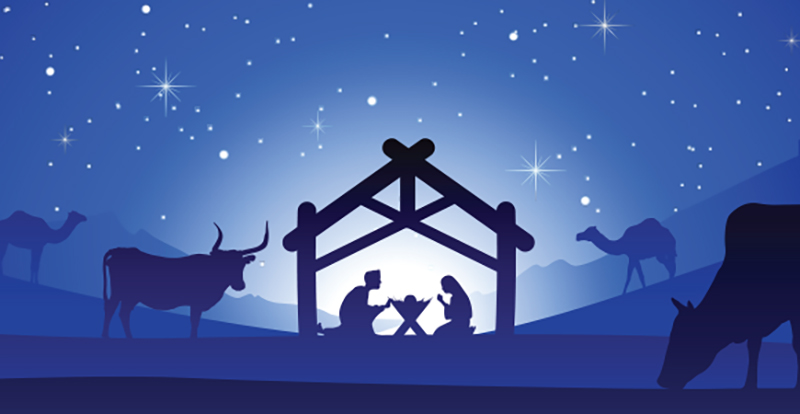 Dear Members and Friends:
As we prepare to celebrate the Birth of Christ, the ACHS Board extends its best wishes to all our members and friends. We hope that the blessings of the season fill your hearts and homes now and throughout the new year
Looking back, the past year has been one like none other for the Society. Covid-19 has changed the way we operate as a Society and how we engage with each other. Our usual calendar of events has given way to online lectures and Zoom webinars, and our in-person gatherings have had to be cancelled. That has meant that we have not been able to celebrate together in-person the Barry Award Gala, Saint Patrick's Day party, Garden Party, nor our beloved Christmas Party.  
Our Board of Manager can't stress enough how grateful we are for the continued support of our members and sponsors. Your willingness, even eagerness, to adapt to our new 'virtual' events, has been heartwarming. While we certainly look forward to a return to normal once health conditions allow, our on-line offerings have allowed a greater number of our members to enjoy and participate in our lecture series. Although born out of necessity, a future blend of virtual and live events will continue to make our programs available to a much wider audience.
While the COVID-19 crisis has reminded us of our human fragility, it also has forced us to recognize that what we do personally affects our brothers and sisters. Everything and everyone are truly connected. For this Christmas season, let's keep our families in our thoughts and prayers, as well as our front-line workers, first responders, and all who are facing hard times. Let us remember the loved ones who will not be with us this Christmas, either due to quarantine or because of loss. While there will still be difficult days and months ahead, our faith encourages us to look to the future with hope and confidence.
We would like to wish everyone a joyous Christmas season, and offer our prayers and best wishes for a better New Year. And we hope to see you all in person again soon!
Michael H. Finnegan
President, American Catholic Historical Society
ACHS Board
Msgr. James P. McCoy – Executive Director
Dr. Nicholas Rademacher – VP
Mr. Edgar F. Welsh – Treasurer
Mr. Christopher Gibbons – Recording Secretary
Mr. Matt Slutz – Corresponding Secretary
Board of Managers
Lou Baldwin
Msgr. Richard Bolger
Thomas S. Coffey
Msgr. Gregory J. Fairbanks
Lou Ferrero
James A. Fitzsimmons, III
Eric C. German
John Grogan
Dr. Patrick Hayes
Kathleen S. Kahlau
Edward McMerty
Fr. John McNamee
Dr. Kathleen Oxx
Dr. Tia N. Pratt
Dr. Thomas Rzeznik
Matthew Slutz
Dr. Rodger Van Allen