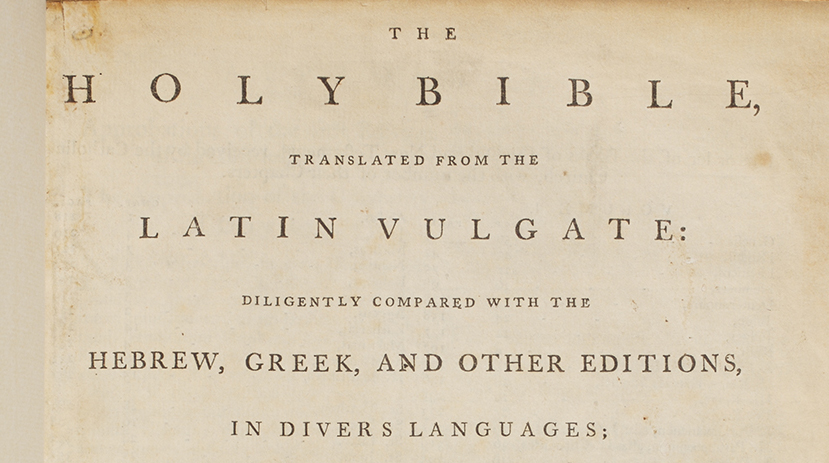 Philadelphia's newest museum opened its doors this past spring. Located next door to the Shrine of St. John Neumann at St. Peter the Apostle Church in Northern Liberties, the museum celebrates the life and ministry of Philadelphia's fourth bishop. The materials on exhibit, ranging from prayer books to liturgical vestments, include many items that have never before been on display.
The ACHS is proud to have supported the museum in the acquisition and exhibition of one of the treasures of the collection – a rare copy of a 1790 Carey Bible, the first version of the Catholic, Douay-Rheims translation to be printed in the United States.
The book takes its name from its publisher, Philadelphian Mathew Carey. Of the 500 copies produced, only 42 remain, making it an especially rare specimen. Even more fittingly, this particular copy is believed to have belonged to Charles Carroll, the only Catholic signer of the Declaration of Independence.
To allow visitors to appreciate the Bible and its craftsmanship, pages have been scanned and can be viewed on a tablet computer. It's an amazing combination of history and modern technology.
The museum is open Monday through Saturday from 10 am to 5 pm and on Sunday from 10:30 am to 3:30 pm.