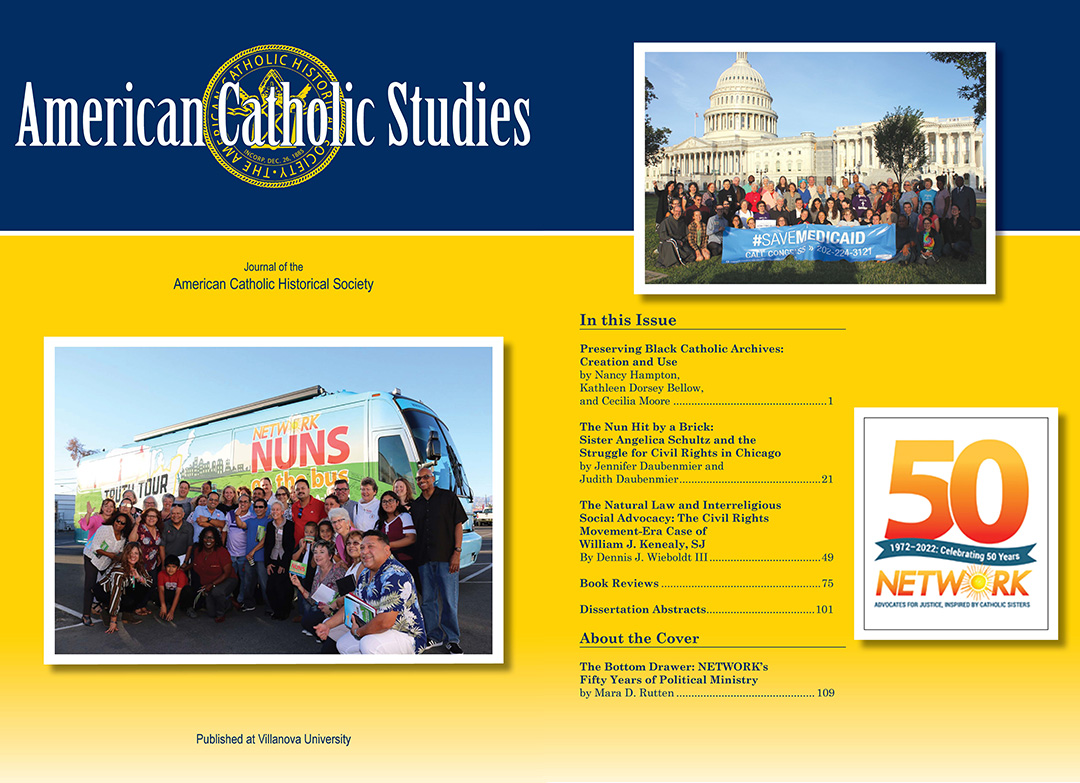 Spring has arrived – and so has the Spring 2023 issue of American Catholic Studies. 
The issue features:
A three-part article on "Preserving Black Catholic Archives: Creation and Use," on the archival riches of Xavier University of Louisiana and the work of the Xavier's Institute for Black Catholic Studies.
An account of "The Nun Hit by a Brick" during a civil rights march in Chicago.
A profile of Father William J. Kenealy, SJ of Boston College Law School.
A cover essay celebrating the 50th anniversary of NETWORK, the lobby for Catholic social justice.
Plus a great selection of book reviews!
Members can access journal issues online!
Not yet a subscriber? Join the ACHS today! All members automatically receive a print subscription to the journal.