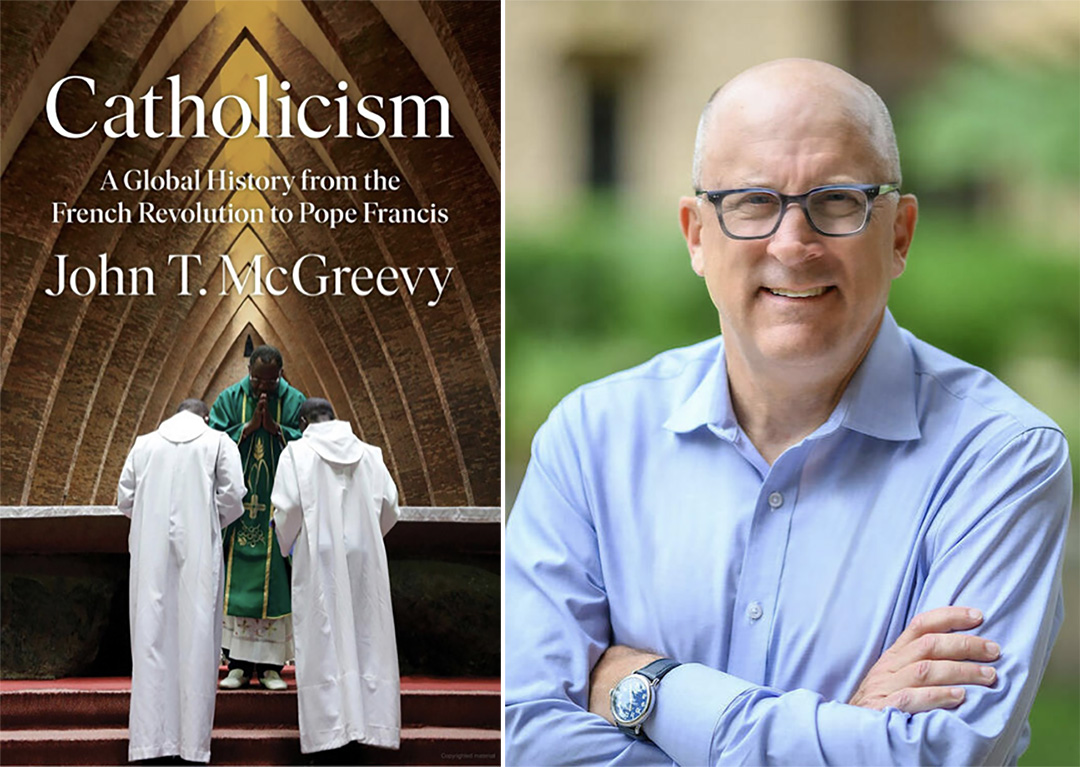 Event details
Tuesday | October 24, 2023
7:00 pm - 8:00 pm
ACHS Annual Fall Lecture. Free to members.
Tuesday, October 24, 2023 @ 7:00 pm via Zoom
Our Fall lecture will feature historian John T. McGreevy speaking on his new book, Catholicism: A Global History, which chronicles the Church's dramatic development from the French Revolution to Pope Francis. Through powerful individual stories and sweeping birds-eye views, he provides a mesmerizing assessment of the Church's complex role in modern history and its significance as the most multicultural, multilingual, and global institution in the world.
About the Speaker
Dr. John T. McGreevy is the Charles and Jill Fischer Provost of the University of Notre Dame.  An acclaimed historian, his work focuses on both American and global religion and politics.  He is author of four books and numerous articles and reviews, and has been the recipient of several major fellowships and awards.
Register/Pay to Attend
Free for members / $10 non-members. Registration is required to receive the Zoom link.